01
The beginning of our partnership
A leading, Fortune 500 home improvement retailer has been one of Kreber's most scalable clients since the late 1980s, long before digital marketing came into play. Since the beginning, we've always viewed our relationship as a partnership—one where each party has equal stake in whatever project is at hand.
When the company first became a client of ours in the late 1980s, Kreber was a prepress company, focusing on manufacturing printing plates. We helped the retailer create micro-version inserts in weekly newspapers for a number of its stores across the country.
Each region had their choice of what to advertise in these mailers, so there were varying prices and listings nationwide. We worked hard to pay extreme attention to detail to keep up with the pricing and items featured in hundreds of versions—something the retailer greatly appreciated as it yielded less errors, thus costly reprints and delays were avoided.
As the print business flourished well into the 90s, our relationship with the leading home improvement company continued to thrive.
02
Growing our relationship alongside evolving technology
Around 2006, the need for print began to wane, but we knew we wanted to keep working together. The plan was to find a way to do that while keeping up with new trends and technologies—which is when we decided to shift our focus to product photography.
Over the years, we've become one of the primary vendors for the home improvement retailer, helping produce the bulk of its product photography.
As our involvement grew, we recognized the need to have a more semi-permanent setup for the retailer's team, made up of a mix of both its employees and the Kreber team. We filled positions for lead creative producer, merchandise management, studio support, location scouts, producers, planners, and more. We even built the facade of a house inside our studio!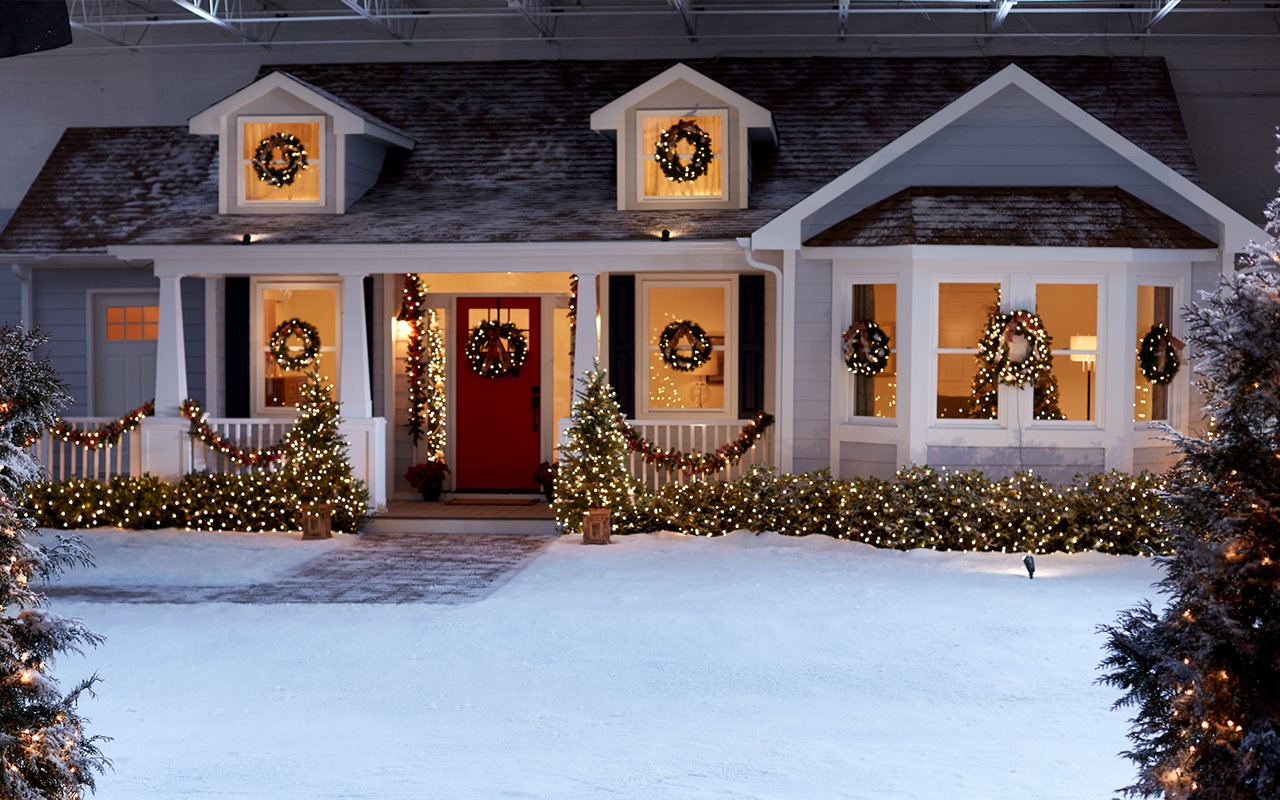 In the above photo, you can see the revolutionary house facade inside our High Point studio, where we use a combination of styling and CGI to create scenes for the client. The house was built with the intention of bringing Christmas to life—and to show off lights and decorations in the most realistic way possible.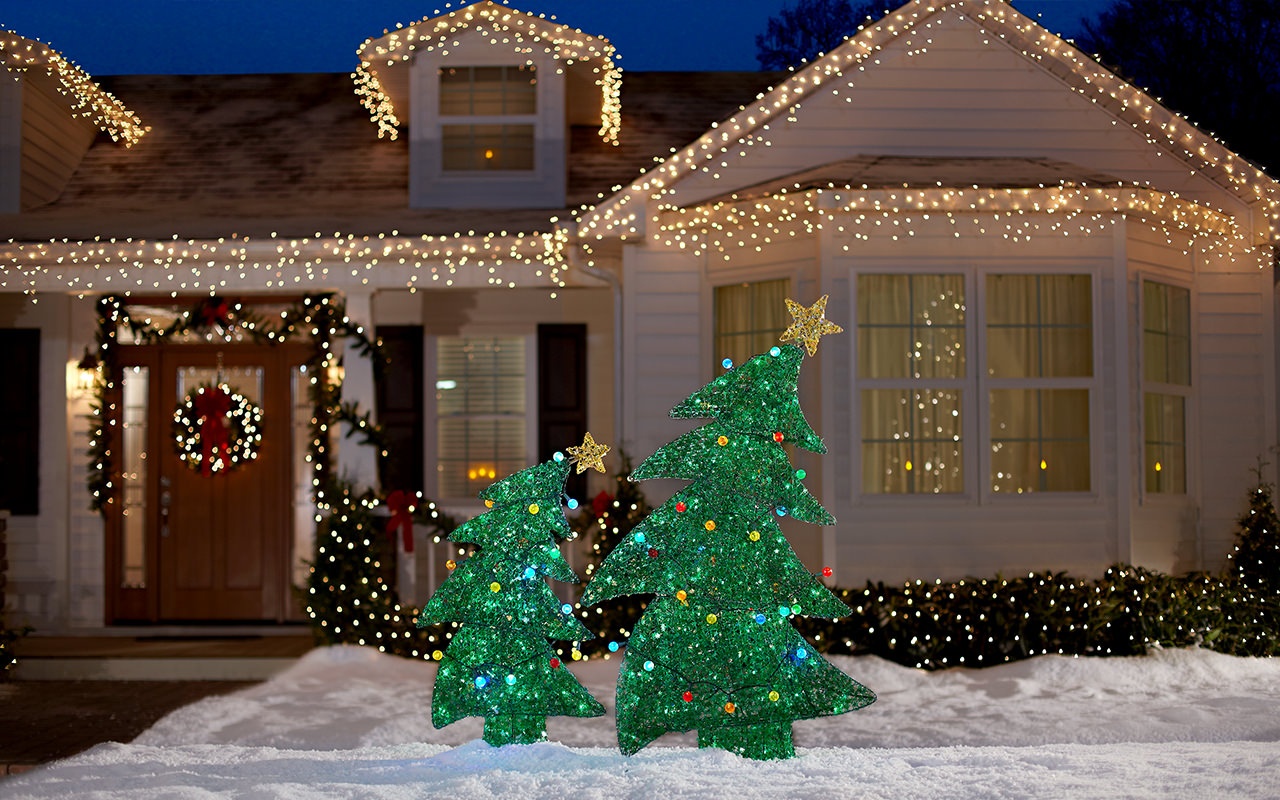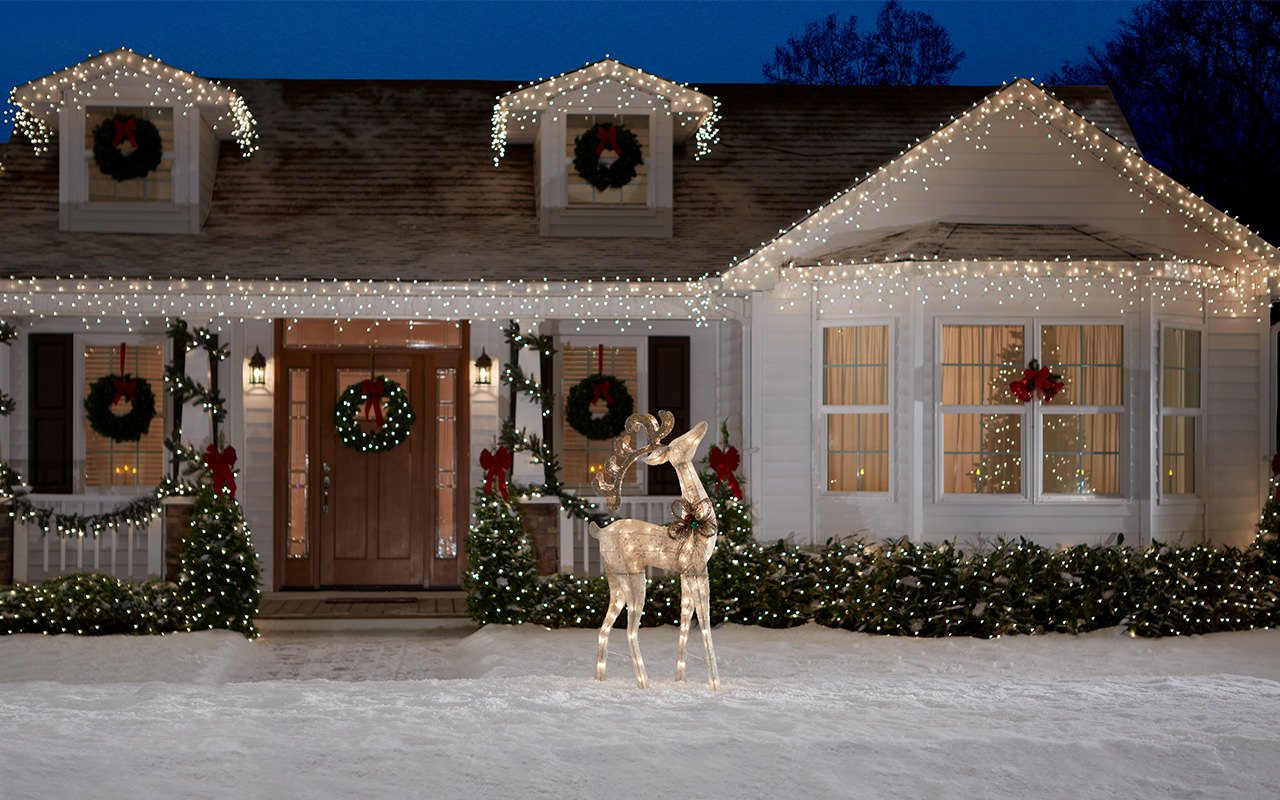 03
Helping define new brands
In addition to shooting product photography, we helped the retailer establish the look and feel for several brands exclusive to the company. Our shared challenge was figuring out how to portray each brand with the lens of how it comes to life within the overarching retailer's brand.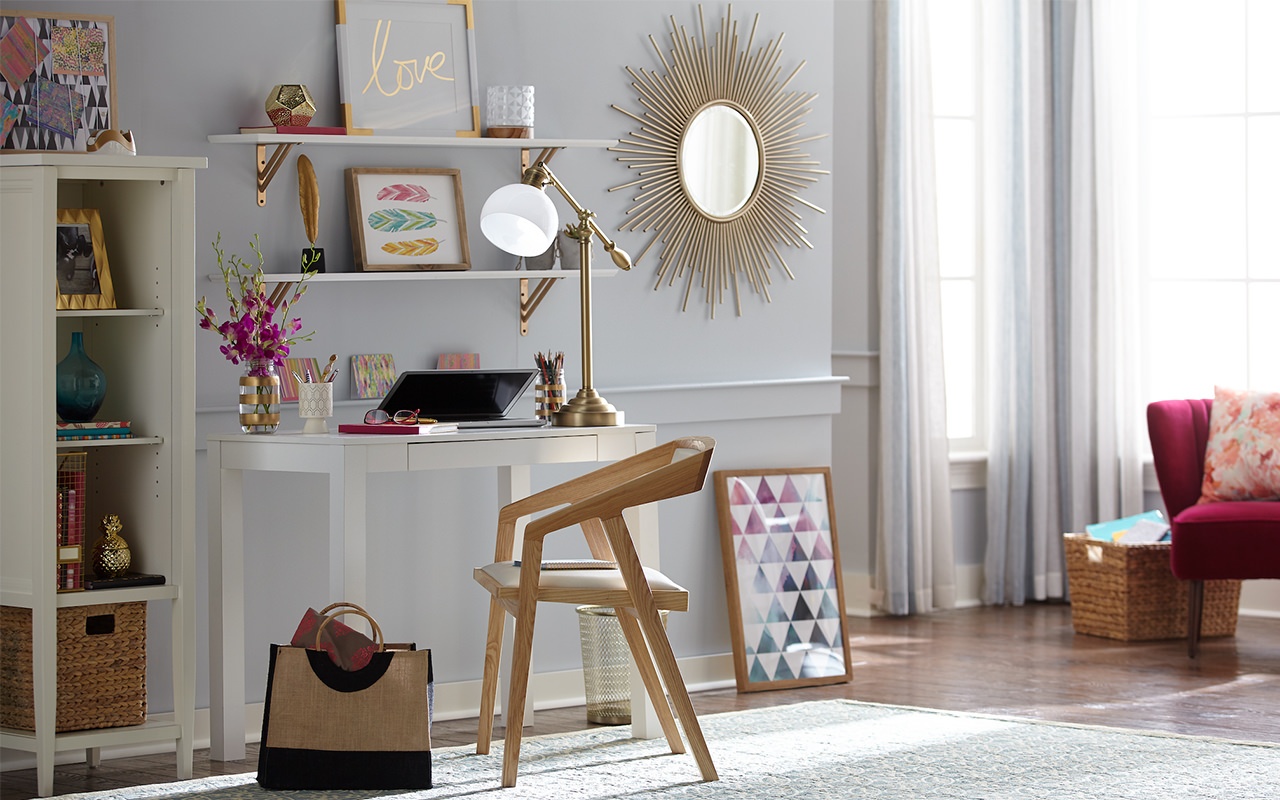 In a shoot for one of the retailer's exclusive brand, we set up a modern home office environment to show off its home decor. We focused on making the space bright, clean, and inviting—reflective of the brand's recognizable styling.
04
Solving for location shoot challenges
The home improvement retailer needed multiple locations to promote its exterior coatings product. But shooting in multiple locations and painting all the necessary surfaces proved to be too expensive—so we offered an alternative. Our capabilities allow us to create anything you see in, on, or around the home in photo-realistic CGI, and we knew this was just what the retailer needed.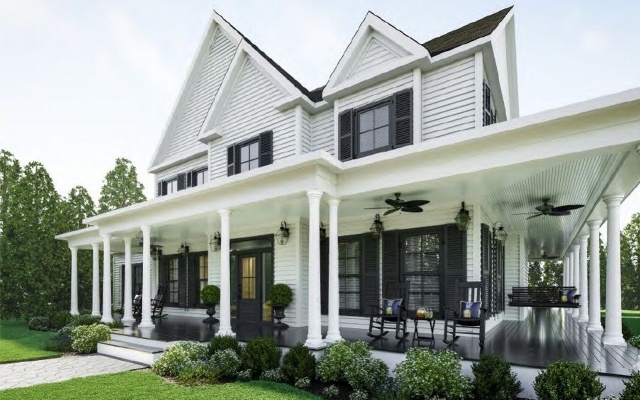 Our solution was to use CGI to design an exterior home for the client, along with a surrounding garden and walkways with the ability to be coated with 360º views for multiple angles. CGI was the perfect answer—it helped the company avoid heavy costs of location shooting and reuse the digital location for subsequent projects—without sacrificing quality.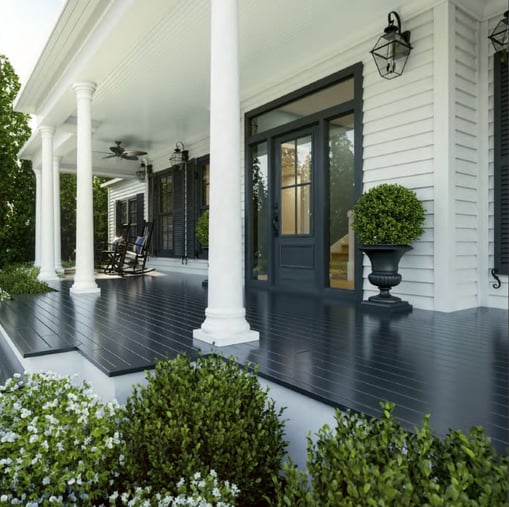 05
Together, on the front line
Our client originally began as a hardware store, and has now grown to be a nationwide home improvement chain. Known for being a major style resource and providing inspiration for homeowners everywhere, the company is on the frontline of up and coming home fashion trends.
As our client continues to grow and evolve, Kreber plans to grow and evolve right alongside them. We can't wait to see what lies ahead.